Rent a Sailboat in Sardinia, Cagliari and Carloforte
Where passion and heart meet. Here you'll find our selection of sailboats for rent.
The love for sailboats represents a unique way of life. Sailboats are different from motorboats, they are all about balance, and they make you feel the wind out at sea. For those sailboat enthusiast who chose the symphony of the sea over the roar of the engine, Free Charter has what it takes to make their dream come true. Stylish sailboats, created like isles in the middle of the sea, where you can spend a dream-like holiday. Inside the elegance of the exteriors, hide comfortable interiors, well-spaced and designed up to the smallest detail; dynamism meeting design.  On these boat you will live magical moments, which you will cherish forever.
Moreover, choosing a sailboats will allow you to set sail away from the crowd of motorboats and to forget the expenses of fuel, as well as to feel the breathtaking sensation of setting up sail. 
Sailing is also a creative way to stay fit during your vacation and then you'll be able to relax and gaze at the horizon, lulled by the waves of the sea.
Our sailboats for you:
Length: 14,50 Mt
Engine:2 Volvo Penta 40 Hp
Cabins: 5
Bathrooms: 5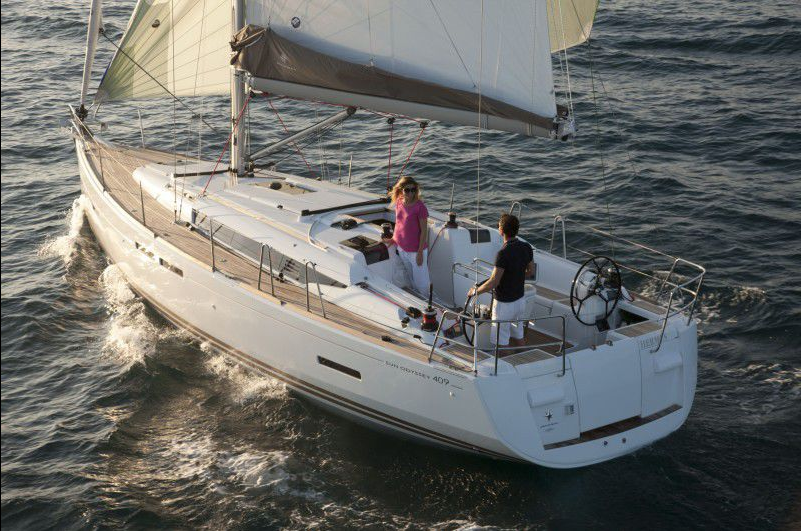 Length: 12,34 m
Engine:1 x 40 Hp Yanmar
Cabins: 3
Bathrooms: 2


Length: 10,30 m
Engine:1 x 29 Hp Volvo Penta
Cabins: 3
Bathrooms: 1


Now you can also contact us on Whatsapp : +393938441956

Do you need advice to rent a charter?