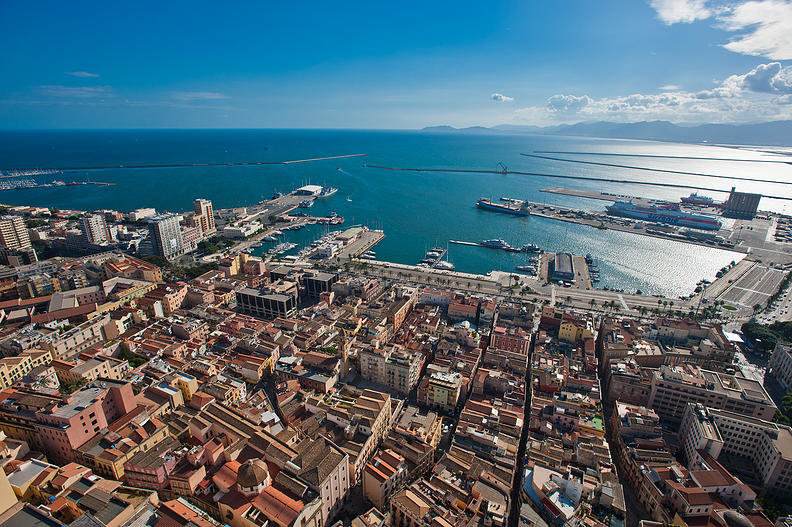 FROM GOLFO DI CAGLIARI TO CARLOFORTE, A MAGIC JOURNEY. Sailing the Sardinia West Coast on a Free Charter Motorboat you will feel even more the Mediterranean Sea energy. The "Mediterraneo" has a deep blue soul that changes to fire red at sunset, with its ripples carves a charming coast that perfume like "Mirto" (myrtle) and juniper. Here the idea of time disappears to create space for emotions and joys, for a cruise on a motorboat. Since the beginning you will feel the magic coast, from GOLFO DI CAGLIARI to GOLFO DI PALMAS you will enter in another dimension. THIS ITINERARY IS MANLY INDICATIVE AND NOT SUITABLE FOR SAILING. WE STRONGLY RECOMMEND TO SAIL USING THE LOCAL MAPS.

Cagliari
So far this town is not quite on the classic touristic routes, but it is rich of culture and it is a wonderful asymmetric labyrinth of streets and buildings colored with gold. This is a sweet but majestic city that thanks to its small houses, piled up all together in a frenetic but chosen way, amazed people from all over the world. Here Free Charter locates one of its base to rent motorboat on the South Sardinia.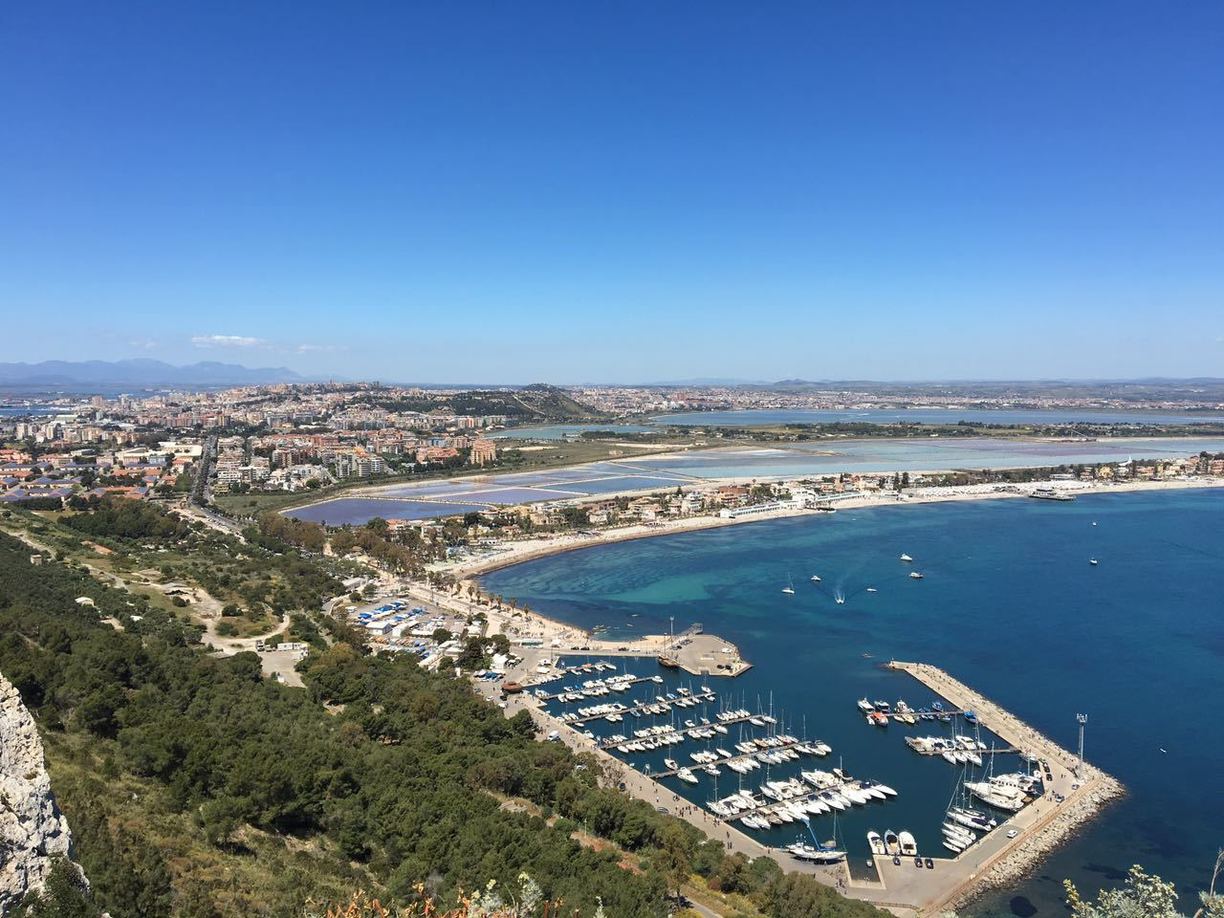 Cagliari - Porto Giunco-Pula
Raising the anchor from Cagliari we sail along the Sardinian coast toward West and you will start to notice the splendid landscape made by a line of small hills where pink flamingos use to fly from the intense blue seawaters. After a while we reach the BAIA DI NORA where it is possible to anchor just in front of the fantastic Romans ruins. This bay it is well covered from winds coming from North and North West and the sea button it is very good for anchor.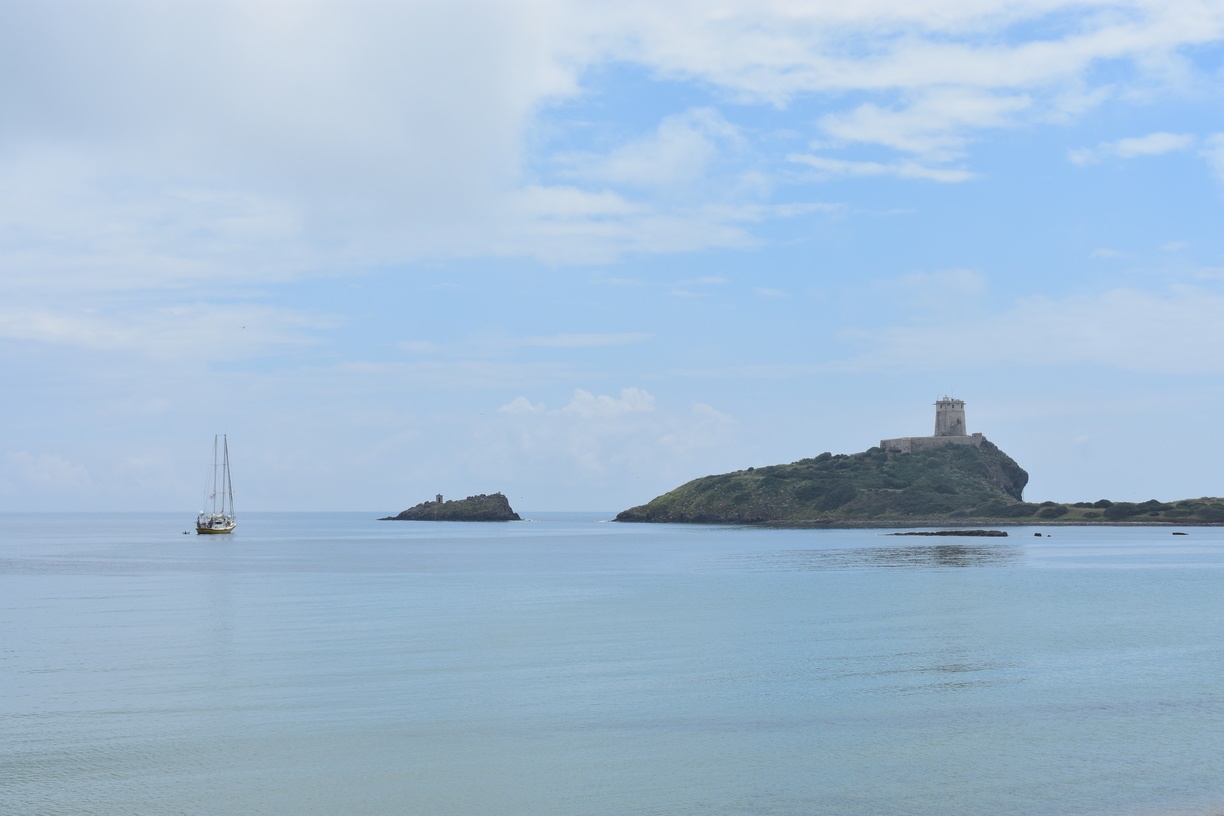 Baia Chia - Tuarredda
Sailing on a Free Charter motorboat toward the white CHIA sandy dunes you will notice the extraordinary shade of green and blue of amazing bays such CALA CIPOLLA, SU GIUDEU and S'ACQUA DURCI. Leaving CHIA direction North West we reach TUERREDDA, well known as South Sardinia most beautiful beach. Here the "Macchia Mediterranea" and the white sand, which slightly goes under the water to the small island in the middle of the bay, will amaze you. The West side of the TUERREDDA Island is a wonderful anchoring, covered by winds coming from North to West. Also the sea button it is quite reliable and on the beach there are few restaurants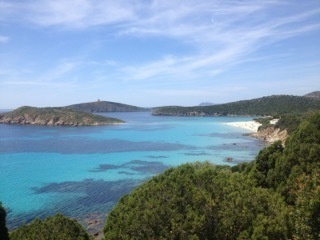 Cala Zafferano
Just 8 mils toward North from TUERREDDA, we find a Mediterranean pearl, CALA ZAFFERANO. The silence rules in this bay where the water it's unbelievable transparent and the white sandy dunes are colonized by myrtles and junipers. On the shore it's possible to see small pink pieces of corals that makes this beach unique. Covered by winds from North and North Est it also has a sandy sea button very good for anchoring. Please before to visit it ask to the Cost Guard about the limitations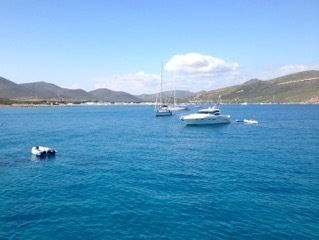 Sant' Antioco - Porto Pino
With a Free Charter motorboat you will easy pass CAPO TEULADA and reach PORTO PINO bay. Here a long white beach surrounded by green pines and turquoise seawaters will amaze you. PORTO PINO represents the wild South Sardinia, quiet and welcoming it is a perfect spot for your motorboat cruise. A few mils away from PORTO PINO, toward ISOLA DI SAN PIETRO, you can reach TORRE CANNAI, covered by winds coming from North and North Est, it's located on the South of SANT'ANTIOCO, first Mediterranean Phoenician harbor (we suggest to visit the museum).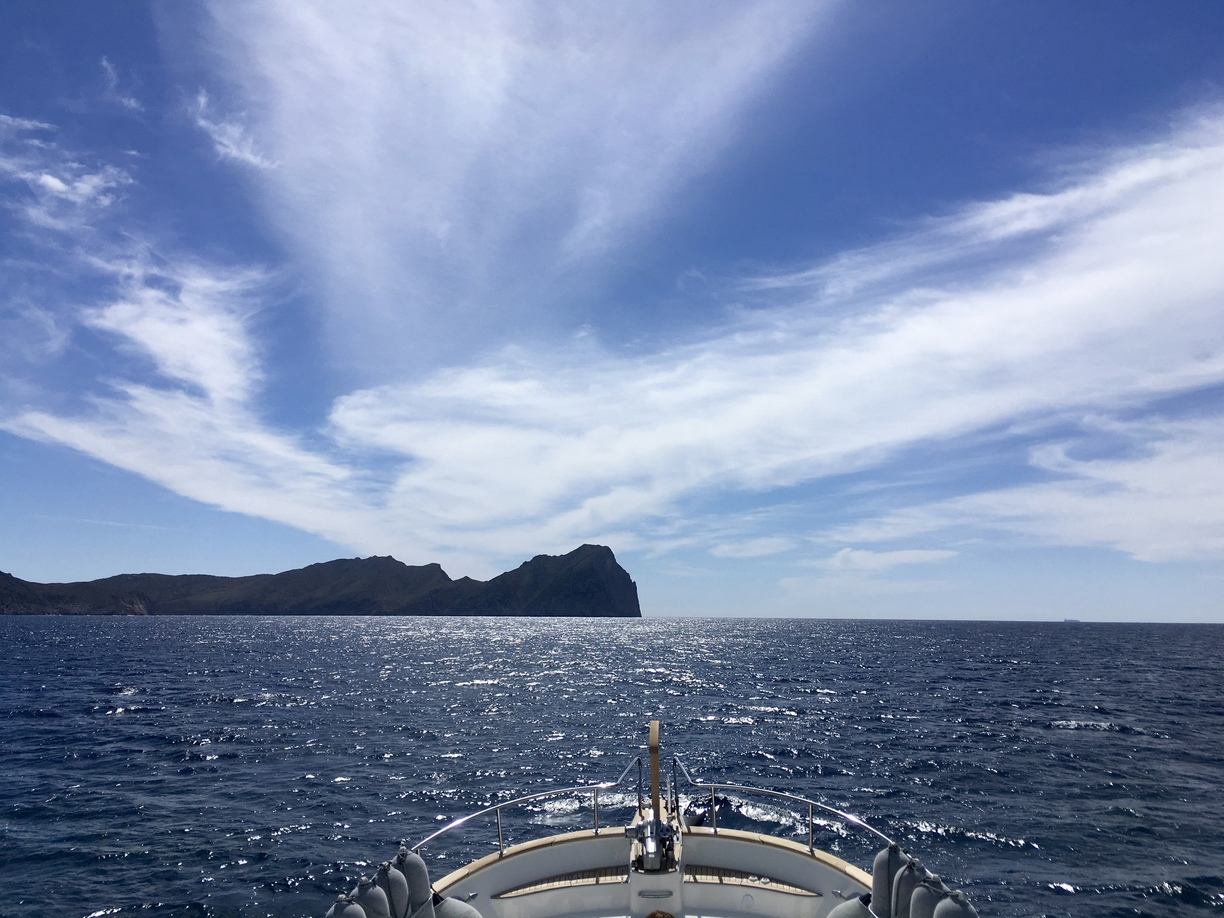 Carloforte
Starting again our sailing with our yacht, we leave on the starboard side CAPO SPERONE and on the left ISOLA DELLA VACCA, it appears a magic place, out of time, a treasure enclosed by stunning transparent sea that carves dizzying cliffs. We are in ISOLA DI SAN PIETRO, where a stop it's mandatory. A fascinating Marina welcomes you, please relax, CARLOFORTE, will take care of everything! CARLOFORTE is the red tunas country, a land of dream bays and full of live typical from South Mediterranean Sea.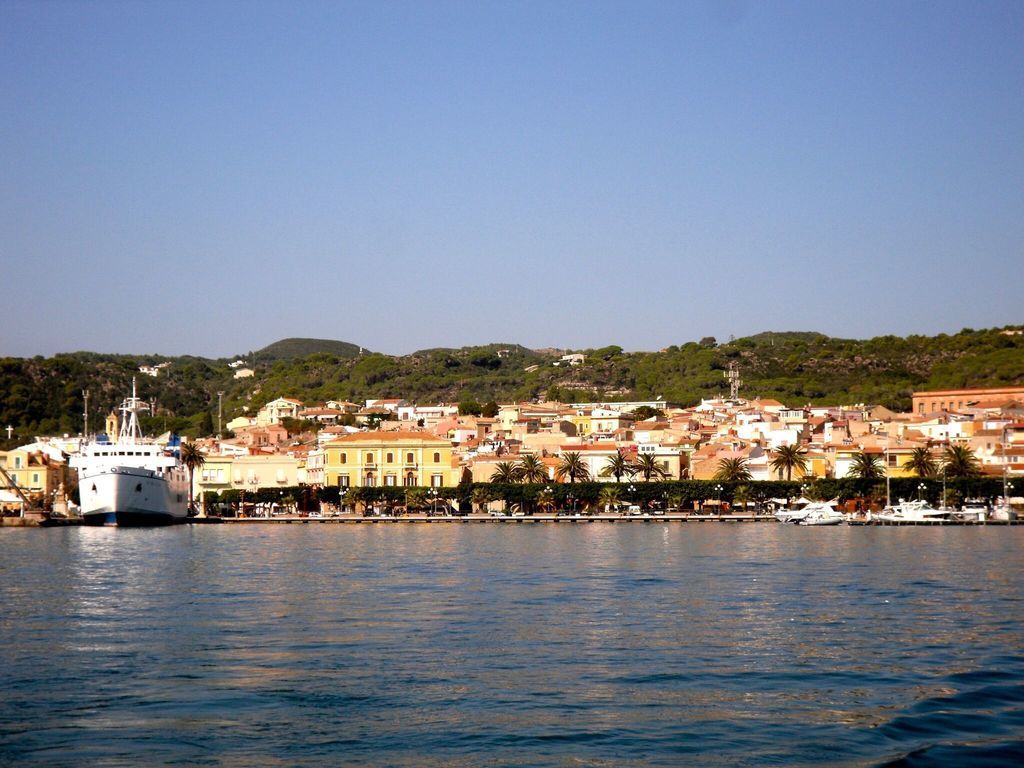 Carloforte. Guidi-Mezza Luna-Cala Vinagra
CARLOFORTE small size allows sailing around it in one day, but we recommend dedicating at least one night to enjoy on a Free Charter Motorboat the sunset in CALETTA bay, it will inspire you. If is Mistral sail toward I GUIDI, a spectacular bay colored like the sky, with a good sea button ideal to anchor with moderate winds. Our route will lead you to MEZZA LUNA, a moon landscape with spectacular caves colored like emerald. From here point to CALA VINAGRA, a Mediterranean postcard thanks to the white cliffs craved by the wind and its turquoise and deep blue seawater. Don't forget to visit the lighthouse in CAPO SANDALO, the Italian most West location, where time seems to stop.